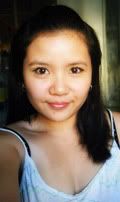 Oh hello. I am jovhelle. Chocolates and Pink
and Hello Kitty are my favorite things. WAHM ang loving it.
Friday, December 26, 2008
Merry Christmas!
A day after Christmas... Tired, bored and happy. Christmas Eve is not exciting as last year. I consider this year as the most boring maybe because I did not enjoy it the fact that we're complete and this is the first Christmas with my 2nd boy Gabriel. I admit that I really enjoyed the season by buying gifts and giving it to our relatives. For some reasons, nakatulog
kami when the clock strikes 12am.

My sons are tired and sleepy. They play all day kasi and we already opened the gift as early as 8pm para gising pa sila. And birthday din ng nephew ko, Jacob, who turns 1 year old on Christmas Eve. Kaya the food was prepared for two reasons.

Haayy... This year was a blast! Vince turns two, I gave birth to Gab, I just turned 22 years old, and now tapos na ang taon?!?! Grabe... Next year will be another blast for all of us. This year was full of blessing and excitement. Trials maybe around but Lord will never leave us without support. He'll be there to comfort us and guide us what ever happen.