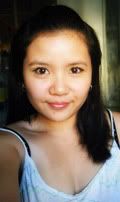 Oh hello. I am jovhelle. Chocolates and Pink
and Hello Kitty are my favorite things. WAHM ang loving it.
Tuesday, February 27, 2007
So Called TRIALs....
Why do we have this guys who's not contented?? Well, im referring to my father.... His been my father since birth but i can call him
absentee-father,
although minsan anjan siya sa tabi pero most of the time kasi busy siya sa ibang bagay... He knows naman na may sama kami ng loob sa kanya. May mga times na his a good provider but most of the time hindi... We love him, and i know that he loves us too, but this time nilayo siya sa amin ng pagiging babaero niya.
My mama? well sanay na siya sa gawain ng papa ko, but not this time cause this is the first time na nakabuntis ang papa ko ng 25y.o woman and she is 3 months preggy now. I hate that woman and my papa knows that, actually lahat kaming anak nia from my step-brother to my lil bro. but as of now, tahimik lang kami.. We seldom see our father kasi pinipigilan nung girl na umuwi sa amin. My 14y.o sister btw she's the most favorite daughter sa aming 3, she didn't know na preggy na ung girl . Walang move na susunod pero masaya kami kasi kompleto kami at close sa isa't isa.
Labels: family
Friday, February 9, 2007
wHaT dOeS a HouSe wiFe dO?!?!
A housewife is a woman, though there are some househusbands, who works at home caring for her children, maintaining her home and cooking for the family. A housewife works very hard every day and gets few vacations, holidays or weekends off as men and women who work outside the home get. And a housewife works many more hours each day than those who work outside the home.
There are so many duties performed by housewives that it's hard to list them all. Some of them are taking care of children, doing laundry, cleaning floors, walls, windows and kitchens and bathrooms, making beds, ironing clothes, making breakfast and lunch, cooking dinner and washing and drying dishes. Perhaps the most important of all of these important tasks is the care of children.
The mother who works in the home devotes a large part of her day caring for the health and safety of her children. She keeps the children clean and fed and tells them when they are bad and when they are good. This teaches children a most important lesson: the difference between right and wrong which they will use for the rest of their lives. Housewives do the most important work of any men or women though they rarely receive the recognition they deserve because others do what may seem more interesting.
Wednesday, February 7, 2007
aMaZing bOOk
The book was
truly amazing...
i've only
read the boo

k of
Cheri Fuller
for 3 days but i have already
learned a lot from her. Cheri's Focus on the Family book
The Mom
You're Mea
nt to Be: Loving Your Kids While Leaning
on God
is a finalist for the Gold Mediallion

award for the top family

/ parenting book this year
!
By the way, my hubby
gave the book for me. We bought it at Philippine
Christian Bookstore for only
P195.00. The tag line is
"Motherhood is meant to be a blessing, not a
burden. So why so many moms seem exhausted?"
As of now sobrang blessed ako kay Cheri Fuller to be a good mom sa baby ko. First time mom ako so i'm learning some ways to educate and
understand my baby while looking forward to be a mom with God's wisdom in my heart. If you'll read the book, she will convince you that we don't need to depend on experts to become the moms we're meant to be nor depend on other mothers' experience. Every kid is different from others, every kid his/her its own characteristic and temperament. Pray and lean
on God's Word.
Sunday, February 4, 2007
MiLLioN dReaMs ('-')
If ever i'll get my million pesos from the Lord, i'll make my list possible... ahhhmm.,.,.,. actually the Lord made it possible...
i'll give the 20% of my millions

to

our church as tithes and seed. Because

what you sow, you will reap

..

i'll buy a house and lot in daang hari near alabang?! or kung saan ang gusto ni hubby na accessible sa lahat. Or bibili ng lot and dun na magpapagawa ng house, un kasi talaga ang plan ni hubby ko

.

my hubby wants

a honda hatch

so i'll buy one for him and i will let him modify his car.

a family vehicle for my mom and siblings. and i'll pay our house full para wala nang intindihin si mama every month kung saan niya kukunin ung pera.




X-trail and picanto and mazda3 for me.... (hehehe... biased ba?!)

i wanna save the 20% of the money for my li'l son's future aside pa sa ibibigay sa kanya ni Lord.




me and my hubby will start a business para di na cia pumasok sa work.... like grocery store, online business, internet shop, softdrinks dealership, restaurant, handicrafts, furniture making, and dress making.

my hubby prayed that maybe we could adopt some kids para pag-aralin sila. kasi we

know that we are blessed

so we must be a blessing to the people around us.

Little Things i might buy...



>
cellphones for the whole family and then yung mga fones namin ngayon iseed ko to those who need it.
> Laptop for me and my hubby. (
dream ko ung
sony
vaio
eh)
> Digicam for me, hubby, sisters and brother. (
ung sony na touch screen)
>
pocketbike
(mini
motorbike)
for my
hubby and son.
>
etc.
Saturday, February 3, 2007
wHy mOTHeRs cRy?!?!
"Why are you crying?" he asked his mom.
"Because I'm a mother," she told him.
"I don't understand," he said.
His mom just hugged him and said, "You never will!"
Later the little boy asked his father
why Mother seemed to cry for no reason.
"All mothers cry for no reason," was all his dad could say.
The little boy grew up and became a man, still wondering why mothers cry. So he finally put in a call to God, and when God got on the phone, the man said, "God, why do mothers cry so easily?"
God said, "You see, son, when I made mothers, they had to be special. "I made their shoulders strong enough to carry the weight of the world, yet gentle enough to give comfort.
"I gave them an inner strength to endure childbirth and the rejection that many times come from their children.
"I gave them a hardiness that allows them to keep going when everyone else gives up, and to take care of their families
through sickness and fatigue without complaining.
"I gave them the sensitivity to love their children under all circumstances, even when their child has hurt them very badly.
"This same sensitivity helps the
m to make a child's boo-boo feel better and helps them share a teen
ager's anxieties and fears.
"I gave them a tear to shed. It's theirs exclusively to use whenever it's needed. It's their only weakness.
It's a tear for mankind."
Thursday, February 1, 2007
Vacation Grande
waaaaaaaaaaahhh... ready? get set? GO?!?!
why?! andito kami ngayon sa Mom ko. For 3 days lang naman, kasi my hubby decided to give me a break sa house chores and everything. But i badly miss my hubby eventhough 3 days lang naman.. ( O.A ba?! )
My sisters are happy coz they have the chance to play with my baby, actually they prefer to call my baby a
TOY!
whenever they have time na pwede isingit sa school schedules nila e dumadalaw sila sa house namin just to play with my baby. It hurts but they don't miss me at all....
Before ako pinayagan ni hubby he told me na maghinay-hinay sa food intake dito sa house ng mom ko
kasi daw ang daming food dito... hehehe... kasi we both want na mag-lose ako ng weight.. Madaming mag-aalaga kay baby dito kaya pahinga ako kahit konti...
till next post...