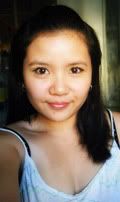 Oh hello. I am jovhelle. Chocolates and Pink
and Hello Kitty are my favorite things. WAHM ang loving it.
Thursday, July 19, 2007
Smart Parenting Reader
Me and my Husband has been reading Smart Parenting for almost 6 months but before that when I was pregnant to my baby (7months). I just discover that S.P is very informative magazine for a first time mom like me.. Actually natutuwa talaga ako sa content ng mag kasi di ka manghihinayang sa 95.00 na ginastos mo.
By the way, we send some pictures of my baby to S.P for the september issue. WE both claimed (hubby and me) that vincent will make it to the top 10 Baby Giggles.. i will surely buy 10 copies.... Thank you Lord!!!