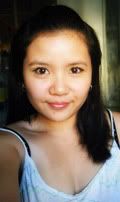 Oh hello. I am jovhelle. Chocolates and Pink
and Hello Kitty are my favorite things. WAHM ang loving it.
Sunday, January 28, 2007
Day off and mosquito craze. . .
i've been always waiting for these days (tues & wed). days off na kc ni andrew, we need to fix the room although maayos na and naka-scr
een
na ung windows. These past few days kasi
ung
mosquitos parang dumami and guess kung sino ang favorite pulutan nila
?!?! si ViNce!!!! poor baby.....
Lalo na pag nasa walker siya... They keep on bugging my baby kaya ang dami niyang red spots sa legs. My mom asked me if they could take care of my baby kasi napapabayaan ko daw. hello?!?! I know
that they now realize how hard it is to be a mom and most of all if the one you're looking after is my baby... he is
so
kuleeet
...
He wants to get hold of all the
things that he can reach. He is also
eager
to walk and stand by himself. He keeps on running around the house and bumping us. Eventhough my baby is
so kuleeet
,
i know that he feels that i love
him so
much.