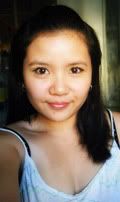 Oh hello. I am jovhelle. Chocolates and Pink
and Hello Kitty are my favorite things. WAHM ang loving it.
Friday, July 23, 2010
5 Habits of a Healthy Marriage – Erma Bombeck
5 Habits of a Healthy Marriage – Erma Bombeck
"Guilt is the gift that keeps on giving," says Bombeck. That's not one gift you want to give your spouse – guilt is definitely not a habit of a healthy couple! But these are…
1. Learn to express anger, hurt, or frustration. An important part of married life is conflict resolution – and most couples aren't trained to do this, says Ernest Harburg, professor emeritus at the University of Michigan. His research reveals that couples who suppress anger are twice as likely to face early death as those who express it. Getting mad without hurting your spouse is a healthy marriage habit that can improve your physical and emotional health.
2. Pick your green battles. Joining forces to affect your environment not only gives you a common goal and unites you as married couple, it's good for the planet too. Choose an eco-battle together, such as adopting a nearby park and doing a weekly "garbage march." Or plant a garden at home or in the community, focusing on organic fruits and veggies. Learn how to compost, and lighten the load in the landfills. Once your new behavior becomes a habit for your marriage, you can add another healthy habit – and soon you'll be the greenest couple on the block!
3. End the day talking about your highs and lows. Make it a point to discuss the ups and downs in your marriage, family, and individual lives, and to look for the good in the bad. "During dinner we talk about what we enjoyed best and least that day," says Tanya, a mother of three on Bowen Island, BC. "It's a great way for our kids to listen to each other's stories and problems, help find solutions, understand that we all experience ups and downs, relate to each other, laugh, and illustrate that life is like a rollercoaster."
4. Make it a habit to volunteer as a married couple or family. "Contributing as a family not only helps [others], but it also strengthens the contributing family in the process," writes Stephen Covey in The 7 Habits of Highly Effective Families. "Can you imagine the bonding, the sense of fulfillment, the sense of shared joy?" Volunteer opportunities include helping out annually at a camp for disabled kids, serving monthly at a food bank, or walking dogs weekly at an animal shelter.
5. Take risks and seek hidden treasure. A great habit for healthy marriages is trying new things together, such as juggling, geocaching for treasures, or making sushi. Psychology professor Leaf Van Boven from the University of Colorado explains why happiness is found in your life experiences (not your possessions). Experiences are open to positive reinterpretations, become a meaningful part of your identity, and contribute to successful relationships. When you experience something as a married couple – such as learning something new together – you build memories that you can reminisce and laugh about later. Those experiences unite you and become part of who you are as a married couple.
A final quotation about marriage from Erma Bombeck:
"People shop for a bathing suit with more care than they do a husband or wife," said Erma Bombeck. "The rules are the same. Look for something you'll feel comfortable wearing. Allow for room to grow."
Labels: Marriage
Tuesday, July 6, 2010
21 Ways to enjoy being a Mom
21 Ways to enjoy being a Mom
When you're tired, hand your kids a brush, point to your head, and tell them to play beauty parlor. When you're really tired, pretend that you're Sleeping Beauty.

Take your mother to a spa. While you're both getting seaweed wraps, tell her all your favorite memories of growing up.

Take a bath with your infant. Make sure your husband is around for the handoff, so you can relax until the last minute. (Don't forget to smell your baby right afterward. Heaven!)

At the end of every summer, take a family photo for the holiday card (you'll be happy to have this accomplished once December comes). Every year, add a framed 11-by-14-inch print to your front hall. Your kids will be proud now and laugh later at

the funny styles.

On St. Patrick's Day, dye the milk and eggs green and turn the furniture

upside down so your home looks like total chaos. When your little ones wake up, tell them that the leprechauns came.

The next time you have to go to a boring kiddie activity, invite another mom-friend along. Hide wine in sippy cups for the two of you to nurse undercover.

Play Freaky Friday with your husband and switch roles for a day. Enjoy his renewed appreciation for his Super Mom wife.
In the dead of winter, fix some snacks, get under warm quilts, and watch Happy Feet on DVD. Tell your kids you love them even more than the penguins love th

eir chicks.

Go to the beach in the off-season. Throw rocks in the water and collect shells. Put them in a vase and use it as shelf decor in your living room.

Skip the Raffi and Barney. Turn your kids on to Bob Marley, They Might Be Giants, and Gwen Stefani.

Take your baby out to the movies at night. (Infants love the dark, and loud trailers make them snooze immediately.) Then you can sip your soda and munch your popcorn in peace.

Buy yourself that fancy watch, strand of pearls, or whatever piece of expensive jewelry you've been lusting after. Justify your purchase by rationalizing th

at you'll pass it down to your daughter (or son's wife) eventually.

Take your kids to live music performances from very early ages. Cheap ones outdoors are great to start with in case you need to make a hasty exit (like when a diaper explodes).

Use your kids as an excuse to do the things you want to do, like going to silly feel-good movies, eating mac and cheese for dinner, and jumping in the moonbounce. Use your kids as an excuse to get out of things you don't want to do, like going to a wedding or office party.

Every Mother's Day, have a picture taken with your kids. Keep the photos all together - along with special cards, ticket stubs, mementos, and anything else that makes you feel good about being a mom - in a shoe box. (Of course, you must get those new shoes you love in order to do this correctly.) Every year, look through your Goddess Mom box and see how much your kids have grown.

Give your kids quiet time every day. Let them learn to be by themselves with books, crayons, or blocks.

Rent Sex and the City on DVD, and reminisce about the days w

h

en you were sing

le and the biggest problem you had was whether the "He" of the moment was going to call. Let

the romanc

e of your youth seduce you. Then remember that, despi

te your freedom, all you really wanted was to fall in love and have beautiful babies.

Pitch a tent in the backyard. Use it as your outdoor reading room. Or when there

's a full moon, plan a family campout with sleeping bags, a transistor radio, and s'mores, of course.

Invent a house fairy. Give her a name, and tell your kids that

she is always watching them and counting up their good deeds.

Listen for the deep, happy sighs that come after your kids play or laugh really hard. Tuck them away in your heart.
Credits to
Parenting
.
Wednesday, March 25, 2009
A Survival Kit for Every Day
A Survival Kit for Every Day

Items Needed:
Toothpick
Rubber Band
Band-Aid
Pencil
Eraser
Chewing Gum
Mint
Candy Kiss
Tea Bag


1) Toothpick -- to remind you to pick out the good
qualities in others

-- '' DO NOT JUDGE OR YOU TOO WILL
BE JUDGE '' Matt. 7:1

2) Rubber Band -- to remind you to be flexible,
things might not
always go the way you want, but it will work out --

'' AND WE KNOW THAT IN ALL THINGS GOD
WORKS FOR THE GOOD OF THOSE WHO LIVE
HIM, WHO HAVE BEEN CALLED ACCORDING
TO HIS PURPOSE '' Romans 8:28

3) Band Aid -- to remind you to heal hurt feelings,
yours or someone else's --

'' AS GOD'S CHOSEN PEOPLE HOLY &
DEARLY LOVED, CLOTHE YOURSELVES WITH
COMPASSION, KINDNESS, HUMILITY,
GENTLENESS & PATIENCE. BEAR WITH EACH
OTHER & FORGIVE WHATEVER GRIEVANCES
YOU MAY HAVE AGAINST ONE ANOTHER.
FORGIVE AS THE LORD FORGAVE YOU. AND
OVER ALL THESE VIRTUES PUT ON LOVE,
WHICH BIND THEM ALL TOGETHER IN
PERFECT UNITY'' Col. 3:12-14

4) Pencil -- to remind you to list your blessings
everyday --

'' PRAISE BE TO GOD & FATHER OF
OUR LORD JESUS CHRIST, WHO HAS
BLESSED US IN THE HEAVENLY REALMS
WITH EVERY SPIRITUAL BLESSINGS IN
CHRIST '' Eph. 1:3

5) Eraser --To remind you that everyone makes
mistakes, and it's ok

-- '' WHEN JOSEPH'S BROTHERS SAW THAT
THEIR FATHER WAS DEAD, THEY SAID '' WHAT
IF JOSEPH HOLGS GRUDGES AGAINST US
AND PAY US BACK FOR ALL THE WRONGS
WE DID TO HIM'' SO THEY SENT WORD TO
JOSEPH SAYING, '' YOUR FATHER LEFT
THESE INSTRUCTIONS BEFORE HE DIED; THIS
IS WHAT YOU ARE TO SAY TO JOSEPH: I ASK
YOU TO FORGIVE YOUR BROTHERS THE SIN
AND THE WRONGS THEY COMMITTED IN
TREATING YOU SO BADLY, NOW PLEASE
FORGIVE THE SINS OF THE SERVANTS OF
THE GOD OF YOUR FATHER'' WHEN THEIR
MESSAGE CAME TO HIM JOSEPH WEPT... HIS
BROTHERS THEN CAME & THREW
THEMSELVES DOWN BEFOE HIM.. WE ARE
YOUR SLAVES'' THEY SAID.... BUT JOSEPH
SAID TO THEM.... DONT BE AFRAID. AM I IN
THE PLACE OF GOD? YOU INTENDED TO
HARM ME, BUT GOD INTENDED IT FOR GOOD
TO ACCOMPLISH WHAT IS NOW BEING DONE,
THE SAVING OF MANY LIVES... SO THEN
DONT BE AFRAID I WILL FROVIDE FOR YOU &
YOUR CHILDREN Gen. 50:15-21

6) Chewing gum -- to remind you to stick with it
and you can accomplish anything with Jesus --

'' I CAN DO
EVERYTHING THROUGH HIM WHO GAVE ME
STRENGTH '' Phil 4:13

7) Mint -- to remind you that you are worth a mint
to your heavenly father --

'' FOR GOD SO LOVED THE WORLD
THAT HE GAVE HIS ONE & ONLY SON, THAT
WHOEVER BELIEVES IN HIM SHALL NOT
PERISH BUT HAVE ETERNAL LIFE, FOR GOD
DID NOT SEND HIS SON INTO THE WORLD TO
CONDEMN THE WORLD BUT TO SAVE THE
WORLD THROUGH HIM '' John 3:16-17

8) Candy Kiss -- to remind you that everyone
needs a kiss or a hug everyday --

'' LET US LOVE ONE ANOTHER, FOR
LOVE COMES FROM GOD. EVERYONE WHO
LOVES HAS BEEN BORN OF GOD & KNOWS
GOD'' 1 John 4:7

9) Tea Bag -- to remind you to relax daily and go
over that list of God's blessings --

'' BE JOYFULL ALWAYS;
PRAY CONTINUALLY; GIVE THANKS IN ALL
CIRCUMSTANCES FOR THIS IS GOD'S WILL
FOR YOU IN CHRIST JESUS '' 1 Thess. 5:18
Friday, December 26, 2008
Merry Christmas!
A day after Christmas... Tired, bored and happy. Christmas Eve is not exciting as last year. I consider this year as the most boring maybe because I did not enjoy it the fact that we're complete and this is the first Christmas with my 2nd boy Gabriel. I admit that I really enjoyed the season by buying gifts and giving it to our relatives. For some reasons, nakatulog
kami when the clock strikes 12am.

My sons are tired and sleepy. They play all day kasi and we already opened the gift as early as 8pm para gising pa sila. And birthday din ng nephew ko, Jacob, who turns 1 year old on Christmas Eve. Kaya the food was prepared for two reasons.

Haayy... This year was a blast! Vince turns two, I gave birth to Gab, I just turned 22 years old, and now tapos na ang taon?!?! Grabe... Next year will be another blast for all of us. This year was full of blessing and excitement. Trials maybe around but Lord will never leave us without support. He'll be there to comfort us and guide us what ever happen.

Monday, December 8, 2008
My Sons' Christmas Wishlist
To all the Ninongs and Ninangs of Vincent and Gabriel,
these are the stuff that we would really appreciate because these are what they need and like..
for Vince:
- bike (or pocket bike) *
- 'pambahay clothes' (his cabinet is overflowing with 'pang-alis')
(size 4T or the smallest size for Pre-Teens)
- educational books and CDs/DVDs (currently, he likes Barney) and Barney stuff
- classical music CDs like Baby Mozart, etc.
- cash (for his savings)
for Gab
- walker *
- classical music CDs like Baby Mozart, etc.
- educational toys (ung walang melamine at lead content...)
- cash (for his savings)
for Dru
- mini laptop or PDA or O2 XDA Exec (mini laptop pda phone) *
- nokia 5800 or N97 *
- iPod Touch
- Sony touchscreen digital camera
- PSP
- LCD Tv
- Asus eee Box
- CASH!!!!! *
- CASH!!!!! *
- CASH!!!!! *
- CASH!!!!! * (i love cash...)
*preferred
or just contact us for questions and inquiries <0927-346-0713>




Thanks much and God bless...

Saturday, December 6, 2008
The Order of Obedience
A parent's predicament
"How do you make a child obey?" This is one of the most popular questions and in fact, challenges, that parents and educators face today. Every time I conduct a training seminar, I am asked: Don't you just wish you could order obedience from a child in a snap? Ordering obedience is more difficult than childbirth because it takes many years to guide a child to obedience. We are not talking about several hours of labor pain here. We are talking about years of daily discipline, hair-whitening, wrinkle-forming and life-changing experiences of a parent to order obedience from his/her child.
Would you like to know a time-tested, tried and proven technique? Posing an invite to you like that may sound like an infomercial but I am not kidding. This one really works. It comes with a catch though. The first requirement is that the adult exacting obedience from the child has to be "right." You got it. Yes, I said it right. You have to be "right" to make the child obey the right way.
If a parent thinks and acts right, then words that will come out of him/her will be right—uplifting and positive. This is the essential yet most difficult step of obedience. It begins with you, as a parent.
Steps to obedience

The next step is a series of listening skills exercises. Listening is a prerequisite to obedience. One cann

ot obey if one cannot listen. Do you know how these words are related to each other?
The word
"obey"
comes from the Latin word
"oboedir"
which means "pay attention to or give ear." Literally, this means, "to listen to." "Ob" means "to" and "oedir" or "audire" means "listen." So the word "obey" actually requires an audience who listens. To listen is to "actively engage in paying attention to something." It is synonymous to obeying.
The theme of my school is "Listen and Obey" which is actually based on the Bible. God promised success to the Israelites if they "listen and obey" (Deuteronomy 5 and 6). In reality, success in life comes to those who live this principle.
If you realize the significance of listening to yield obedience, you will be convinced that your voice has to be attractive in giving out commands.
It's not only the tone that matters but how a request is uttered. You, as a parent, need to learn some basics of marketing. If you want to entice your children to obey, speak to their heart and build them up. Make them want to follow you. This obedience training begins much earlier than the child's birth into the world. A babe in the womb has to get used to your loving voice. Practice a consistent, loving tone until the child grows and matures.
Adults tend to think toddlers are difficult to train. The secret lies in speaking positive words, knowing the psychology of the child and applying brain-based learning. The first thing I do in training toddlers to follow me is understand and observe a toddler's behavior. Once I am able to predict some of his behavior, I speak out what the tyke is about to do. For example, if he is about to walk, I will say, "Let's walk." If the child wants to do his toilet thing, I say, "Let's go to the bathroom." When the child is looking for his milk, before he cries, I would say, "It's time to drink your milk. Please wait." As you say such statements which the child is actually about to do, cooperation happens and the child does what he is inclined to do. This is the very first step in "Listen and Obey" training. The child hears your voice and does what you say, even if he is about to do it anyway, without you saying it. You are the child's ally, not his enemy. You are after his interest so he develops an interest in you.
Train the child to like your voice. Train the child to do what you say so he gets used to "following" you peacefully and joyfully without a power struggle. This is the first order of obedience.
By
Marita Villafuerte of Baby Central
Labels: Baby Central, Discipline, Marita Villafuerte